It has been an exciting few weeks in the Church Ambassador Network, and I want to take some time to share some highlights with you.
1. Distribution of Bibles to legislators:
During Holy Week, we distributed 28 Bibles to legislators with their names and legislative assembly engraved on them. We distributed both Founders Bibles and Tony Evans Study Bibles, based on the legislator's preference. Since 2015, we have given a Bible to every member of the executive and legislative branch, distributing a total of 224 to date.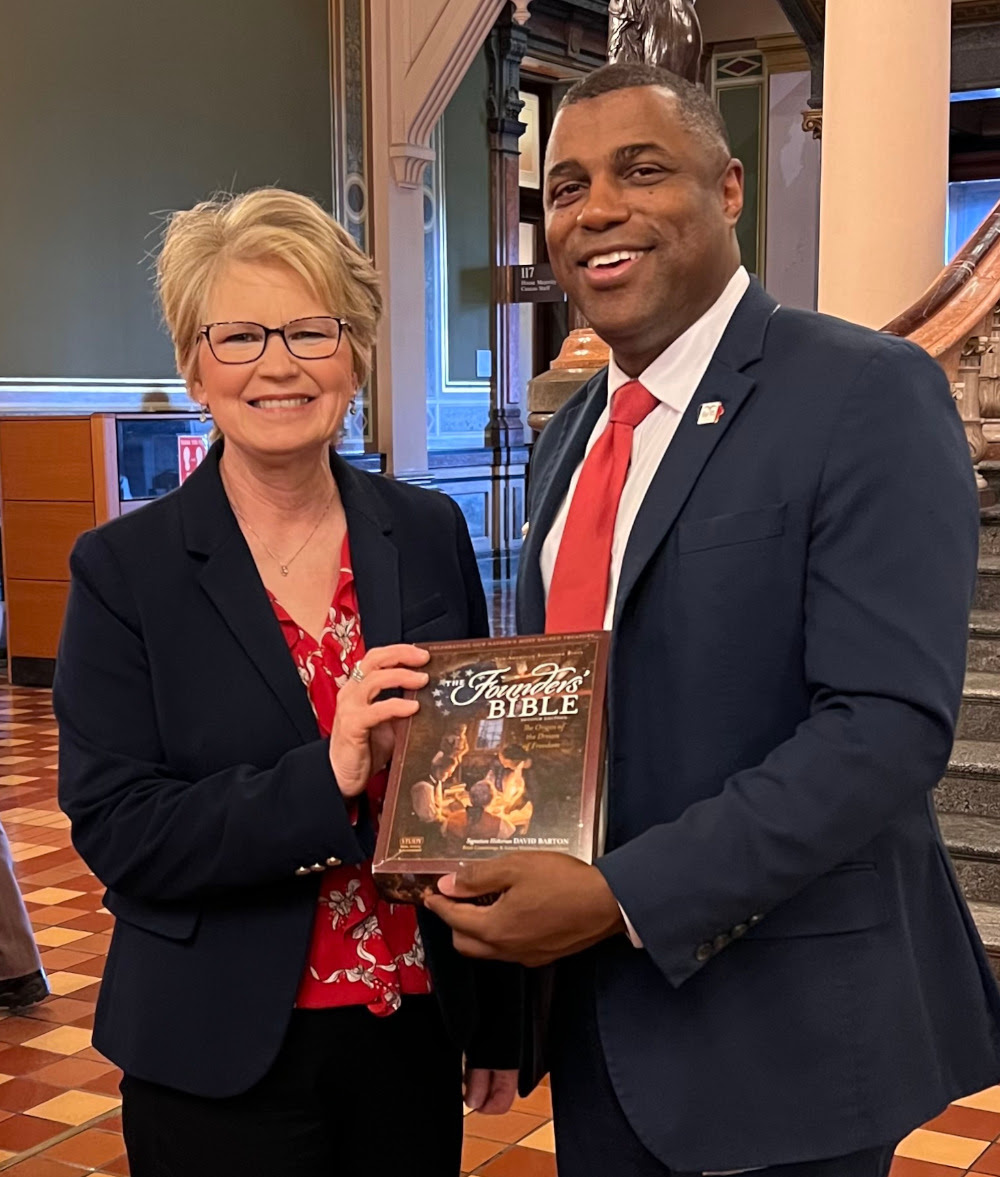 2. Des Moines Register Easter column: On Easter Sunday, I was blessed to have a column about Easter and shalom published in the Des Moines Register. You can check out the article for yourself here: https://www.desmoinesregister.com/story/opinion/columnists/iowa-view/2022/04/14/easter-season-shalom-arrive-right-time/9500145002/
3. Virginia: Two weeks ago, Bob and I were blessed to travel to Richmond, Virginia, to cast vision for launching a Church Ambassador Network in Virginia with the staff and board of our peer organization, The Family Foundation of Virginia. The board and team agreed to move forward. Please join us in praying for the right hire to lead the network. Bob and I were also blessed to meet with the chief of staff of Virginia's Gov. Glenn Youngkin. We were both so encouraged by the time and the openness to work with churches in Virginia. Excellent groundwork has been laid in the Old Dominion State.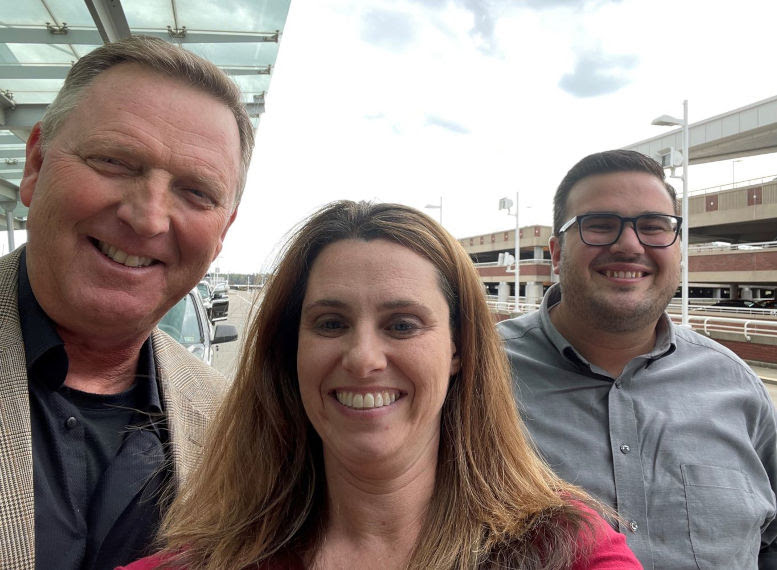 4. DHHS director tour of Agape Pregnancy Center: Last week, Denise coordinated a tour with DHHS Director Kelly Garcia, leaders of the Iowa House, and Agape Pregnancy Center to talk about women's health in Iowa. The State of Iowa desires to start a partnership with crisis pregnancy centers that do not provide abortion across the state to improve maternal health. Agape Pregnancy Center is one of our best.
5. New Hampshire visit: At the beginning of the month, we were blessed to host Neil Hubacker, director of the Church Ambassador Network of New Hampshire, in Des Moines. Neil came to see how we are connecting our work with the legislative and executive branch in Iowa. Neil has been having incredible breakthroughs in both branches in New Hampshire, and these types of partnerships are in his near future. I am always encouraged by the time with this dear brother.
6. Speaking into mental health: During Neil's time in Iowa, we featured the Church's work in mental health at the Iowa Capitol. We hosted Aaron Culley, who is the director of the Candeo Counseling Center in Cedar Falls. The Candeo Counseling Center was started by Candeo Church and is an incredible example of the Church being a solution to the mental health crisis in Iowa. It is modeled from a counseling center in Ames, Iowa. Aaron was able to connect with legislative leaders in the mental health arena, as well as the division director for mental health at the Department of Health and Human Services. Our overall goal is for the Church to be more and more of a voice in how the state responds to mental health, and we are beginning to see fruit in that labor. This was our 10th conversation with key leaders.
I cannot tell you enough how much of a joy it is to labor with you!